Get Ready to Race, Laugh, and Win: RunOut Takes Multiplayer Gaming to New Heights!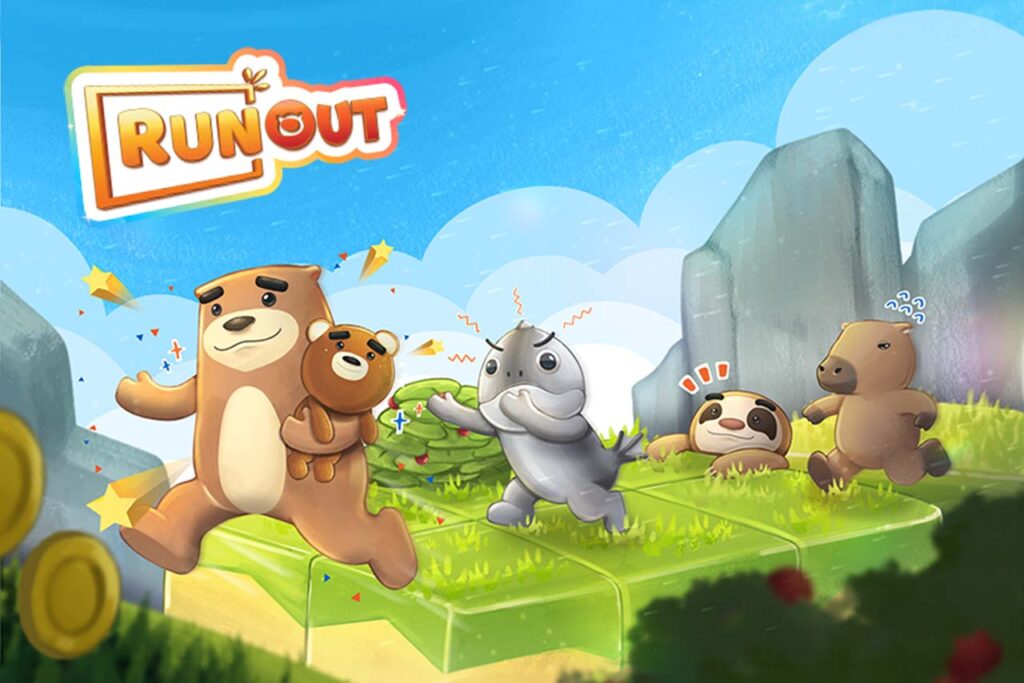 WakaStudio's RunOut Delivers Heart-Pounding Speed, Hilarious Antics, and Non-Stop Fun in a Whimsical Multiplayer Adventure
WakaStudio is proud to announce the highly anticipated release of RunOut, the ultimate multiplayer gaming sensation that will leave players breathless with excitement. Combining lightning-fast speed, side-splitting laughter, and thrilling challenges, RunOut takes multiplayer gaming to new heights of entertainment and camaraderie.
Immerse Yourself in an Enchanting World: Prepare to be dazzled as RunOut seamlessly merges 2D-like perspectives with captivating 3D models, transporting players into an enchanting and ever-changing gaming universe. With each round generating a unique environment, RunOut ensures an adrenaline-fueled experience that guarantees surprises and challenges at every turn. Brace yourself for a race like no other!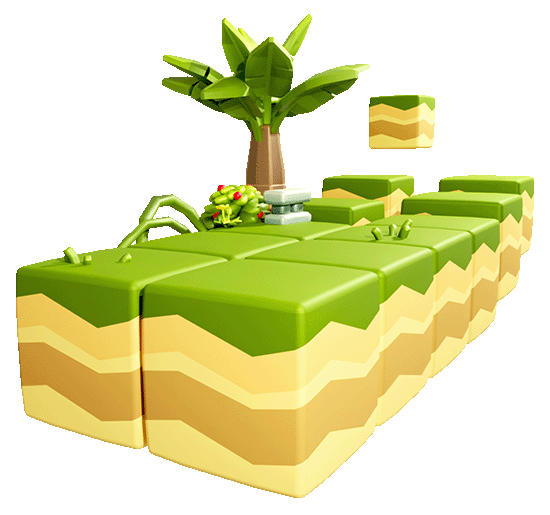 Race, Jump, and Outsmart Your Opponents: RunOut unleashes the inner competitor in you, challenging players to outpace, outmaneuver, and outsmart their opponents in an epic battle for victory. With up to eight players competing simultaneously, the multiplayer mode injects a whole new level of excitement into the mix. Whether you're racing against friends or taking on formidable foes, RunOut will push your reflexes to the limit and keep you engaged for hours on end.
Masterful Skills and Powerful Power-Ups: In the world of RunOut, mastering skills and utilizing power-ups are the keys to success. Grab that speed boost to leave your rivals in the dust, activate the invincibility power-up to navigate through obstacles unscathed, or deploy a cunning bear trap to slow down the competition. These dynamic power-ups introduce strategy and chaos, guaranteeing that every race is an unpredictable and laughter-filled adventure.
Fun for Everyone, Anywhere: RunOut is designed to captivate gamers of all genders and skill levels. Its vibrant and whimsical design captures the imagination of younger players, while its fast-paced gameplay keeps seasoned gamers coming back for more. With intuitive controls and quick rounds lasting approximately 3-4 minutes, RunOut offers instant gratification, making it the perfect choice for gaming sessions on Steam, consoles, iOS, and Android devices. RunOut brings people together, no matter where they are or which platform they prefer.
Join the RunOut Community and Spread the Laughter: WakaStudio invites players to join the ever-growing RunOut community, where the spirit of friendly competition and shared laughter thrive. Connect with fellow racers, share tips and tricks, and participate in exciting community events. Stay updated with the latest news, thrilling gameplay videos, and exclusive announcements by visiting our website and following us on social media. RunOut is more than a game—it's a community built on laughter and camaraderie.
Don't Miss the Race of a Lifetime: Get ready to experience the pulse-pounding adventure of a lifetime with RunOut. Unleash your competitive spirit, conquer unpredictable obstacles, and bask in the joy that comes from exhilarating multiplayer races. Join us in the RunOut universe and prove yourself as the ultimate victor. The race begins now!
About WakaStudio: WakaStudio is a leading game development studio dedicated to creating immersive and unforgettable gaming experiences. With a passion for pushing boundaries and a commitment to excellence, WakaStudio aims to deliver entertainment that transcends traditional gaming conventions. RunOut is their latest masterpiece, showcasing their innovative approach to multiplayer gaming.
Press Kit: For access to the RunOut press kit, including screenshots, logos, and additional media assets, please contact team@wakastudio.co.
Social Media:
Facebook: /runout.game
Twitter: @RunOut_Official
Instagram: runout_game
YouTube: @RunOut-Official
Tiktok: @runout_official
Join Discord: RunOut by WakaStudio (discord.com)